BioTek Instrument SAS
+33(0)389206329
www.biotek.fr



50 avenue d'Alsace
68025 COLMAR CEDEX
FRANCE

Contacts en Suisse:
Biotek Instruments GmbH
Zentrum Fanghöfli 8
6014 Luzern
Suisse

Mr. Jürg Wetterwald et Mme. Yasmina Dib
Tel.+41 250 40 60

BioTek Instruments Inc. est un leader mondial dans la conception, la fabrication et la vente d'instrumentations et de logiciels pour microplaques. Les origines de la société remontent à 1968, quand le Dr. Norman Alpert, physiologiste au Medical College de l'Université du Vermont, fonda la société. BioTek s'est agrandi pour devenir un leader dans le marché du développement d'instrumentation biomédicale spécialisée dans la vérification des performances des produits de réanimation critiques utilisés dans les centres médicaux. En 1981, la société produit son premier lecteur de microplaques. Depuis, BioTek est devenu un leader mondial dans le marché des systèmes de bioanalyses et de laboratoires. Avec la vente de sa division biomédicale en 2002, BioTek concentre aujourd'hui la totalité de ses activités sur l'instrumentation, l'automatisme et les logiciels pour microplaques et continue d'être une société non cotée.

BioTek porte l'homologation ISO9001/ISO13485 en tant que fabricant de dispositifs médicaux certifiés par la FDA et fabrique des produits appropriés conformes aux directives concernant les diagnostics In vitro de l'U.E. Notre qualité englobe également nos laboratoires. BioTek offre une validation facultative (IQ/OQ/PQ) et des outils FDA 21 CFR Part 11 pour assurer la conformité avec les normes en vigueur.
BioTek is a worldwide leader in the design, manufacture, and distribution of innovative life science instrumentation including cell imaging systems, microplate readers, washers, dispensers, automated incubators, stackers and pipetting systems. Our products enable life science research by providing high performance, cost-effective analysis and quantification of biomolecules, biomolecular interactions and cellular structure and function across diverse applications.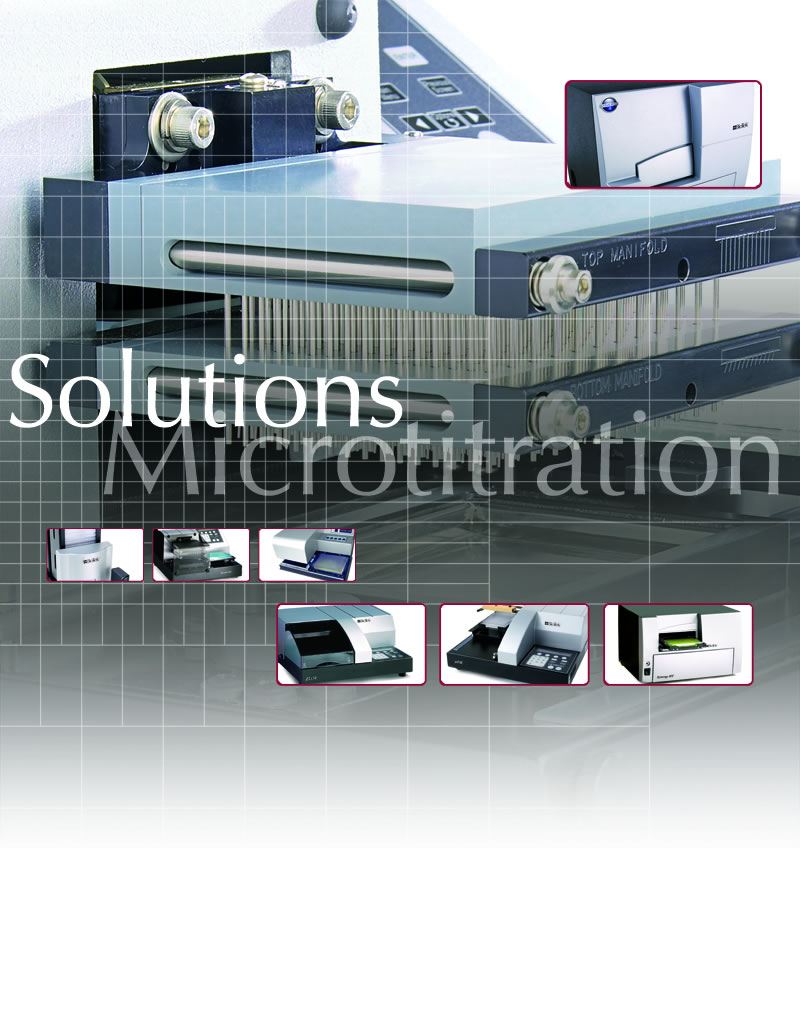 Documents PDF en téléchargement
BioTek Instrument SAS a choisi ses mots clés en lien avec son activité :

* acide nucléique - nucleic acid
* analyse aliments - food analysis
* analyse cellulaire - cell analysis
* analyse images - image analysis
* analyse immuno-enzymatique - enzyme immuno assays
* analyse microbiologique - microbiological analysis
* analyse toxicité - toxicity analysis
* autolaveur - washer
* automate - automated system
* automate HTS - High Throughput Screening HTS automatic system
* automate pour microplaques - automatic system for microplates
* automatisation de laboratoire - laboratory automation
* biochimie (automate) - biochemistry (instrument)
* biologie moléculaire (appareil) - molecular biology (instrument)
* bioluminescence (appareil) - bioluminescence (instrument)
* biotechnologie (appareil) - biotechnology (instrument)
* certification - validation - certification validation
* compteur de cellules - cell counter
* criblage haut débit HTS - High Throughput Screening HTS
* distributeur nanovolume - sub-microliter dispenser
* distributeur réactif pour microplaque - microplate sample processor
* drug discovery - drug discovery
* enzymologie (appareil) - enzymology (instrument)
* fluorescence - fluorescence
* fluorimètre - fluorometer
* fluorimètre pour microplaque - fluorescence microplate reader
* génomique (appareil) - genomics (instrument)
* gros matériel laboratoire - laboratory equipment
* HTS (high throughput screening) - HTS High Troughput Screening
* image (analyse) - image (analysis)
* immuno - enzymologie - immuno-enzymology
* immuno - fluorescence - immuno-fluorescence
* lampe fluorescente - flurescence lamp
* laveur distributeur - distributor washer
* laveur microplaque - microplate washer
* lecteur de boites - plates reader
* lecteur de microplaques - microplates reader
* lecteur de microplaques en fluorescence - fluorescence microplate reader
* lecteur microtitrage - microplate reader
* lecteur multi détection - multi detection microplate reader
* logiciel analyse images - image analysis software
* luminescence (appareil) - luminescence equipment
* luminomètre - light meter
* luminomètre pour microplaque - luminescence microplate reader
* médical (appareil et instrument) - medical equipment
* microbiologie (appareil) - microbiology (equipment)
* microscope - microscope
* microscope inverse - inverted microscope
* microscope UV-VIS fluorescence - UV-VIS fluorescence microscope
* microspectrométrie UV-VIS - UV-VIS microspectrometry
* monochromateur - monochromator
* passeur microplaque - microplate stacker
* photomètre - photometer
* photomètre pour microplaque - photometer for microplate
* pipette électronique - electronic pipetting
* polarisation de fluorescence - fluorescence polarisation
* préparateur de microplaque - sample preparation system for microplate
* protéomique - proteomics
* quantification produit PCR - PCR prduct quantification
* SAV maintenance des appareils - instrumentation maintenance and after sales service
* spectrofluorimètre - spectrofluorimeter
* spectrofluorimétrie - spectrofluorometry
* spectromètre pour microplaque - spectrometer for microplate (microplate reader)
* spectrométrie UV/visible - UV/Visible spectrophotometry
* spectrophotomètre - spectrophotometer
* spectrophotométrie UV, UV/visible - UV, UV/visible spectrophotometry
* système d'injection - microplate pipetting system
* toxicologie - toxicology
* transfection - transfection

Contacts :
Pour un devis, une question technique / Applications, une commande / SAV / Formation produit : Philippe VIVIER
06 21 39 66 58
Pour une commande, SAV, Formation produit , un délai : Muriel HUMBRECHT
03 89 20 63 29

Horaires et jours d'ouverture :
Du lundi au vendredi de 9h00 à 18h00

1829 visites depuis 09 juin 2020