BIOTEM
+33 (0)4 76 65 10 91
www.biotem.fr


PARC ACTIVITES BIEVRE DAUPHINE
885 RUE ALPHONSE GOURJU
38140 APPRIEU
FRANCE



Votre partenaire en immunotechnologies depuis 1980 !
Confiez nous vos projets de développement et production d'anticorps et d'immunoessais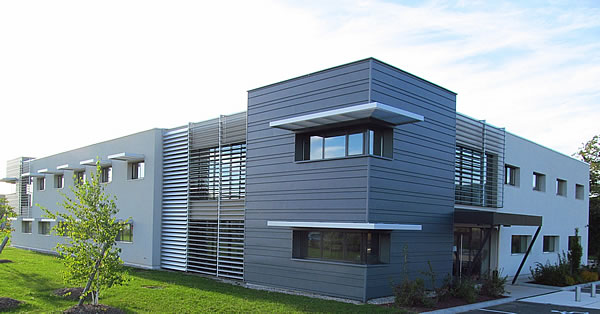 BIOTEM, CRO / CMO spécialisée en immunotechnologies depuis 1980, propose des solutions à hautes valeurs ajoutées pour le développement / la production à façon d'anticorps et d'immunoessais (ELISA & LFIA). La société accompagne ses clients en leur proposant des solutions sur mesure pour leurs projets à visées R&D, diagnostique et thérapeutique (Discovery).
Certifiée ISO 9001:2015 / ISO 13485:2016 et CIR (Crédit Impôt Recherche), la société BIOTEM est le partenaire privilégié de plus de 400 prestigieux laboratoires industriels et académiques dans le monde (clients dans plus de 25 pays)
100% fee for service : BIOTEM ne revendique aucune propriété intellectuelle ou autre droit sur les anticorps et outils développés
42 ans
d'expérience
97%
de satisfaction
Engagement
de résultats
Normes Qualité
ISO 9001 & ISO 13485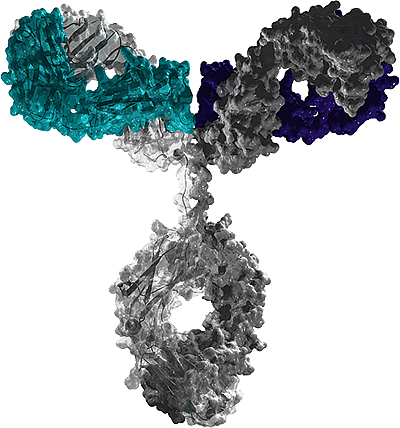 DÉVELOPPEMENT ET PRODUCTION D'ANTICORPS À FAÇON (Hybridome & Phage Display)
L'écoute de nos clients est un élément central de nos services. Pour chaque projet, notre équipe explore avec le client les enjeux et les challenges et ils définissent ensemble le cahier des charges.
– La cible d'intérêt : protéine membranaire, peptide, petite molécule, modifications post-traductionnelles, etc.
– Les applications : ELISA, WB, FACS, IF, IHC, IP, tests fonctionnels, application diagnostique ou thérapeutique, etc.
– Les particularités : Matériel disponible, spécificité, délais, etc.
En prenant en compte ces multiples paramètres BIOTEM proposera des stratégies à façon et adaptera sa démarche d'exécution afin de répondre aux exigences du client, résoudre les problématiques et garantir le succès du projet.
DÉVELOPPEMENT ET PRODUCTION D'ANTICORPS MONOCLONAUX DE SOURIS
DÉVELOPPEMENT ET PRODUCTION D'ANTICORPS MONOCLONAUX DE LAPINS
DÉVELOPPEMENT ET PRODUCTION D'ANTICORPS MONOCLONAUX FONCTIONNELS EN IMMUNO-HISTOCHIMIE (IHC)
PRODUCTION D'ANTICORPS POLYCLONAUX
CARACTÉRISATION D'ANTICORPS

Nous disposons également d'équipes dédiées au développement d'anticorps à visée thérapeutique (Phase Discovery), à l'ingénierie des anticorps et à la production d'anticorps recombinants en fonction des besoins. Nous proposons un large panel de stratégies adaptées aux projets les plus challenging.
DÉVELOPPEMENT ET PRODUCTION D'ANTICORPS RECOMBINANTS (LAMAS ET AUTRES ESPECES)
ULTIMATE HUMANIZATION® : PLATEFORME D'ANTICORPS THÉRAPEUTIQUE APRÈS IMMUNISATIONS CHEZ LE MACAQUE
HUMANISATION D'ANTICORPS PAR CDR-GRAFTING
PRODUCTION D'ANTICORPS RECOMBINANT
NOUVEAUTÉS BIENTÔT DISPONIBLES : LIBRAIRIES SYNTHÉTIQUES
VHH Humanisés
scFv Humains
>> Découvrez toutes nos solutions pour développer vos anticorps et bénéficiez d'une expertise sur-mesure pour vos projets
DÉVELOPPEMENT ET PRODUCTION D'IMMUNOESSAIS (ELISA & Tests Rapides LFIA)
Les immunoessais permettent la détection et la quantification d'antigènes variés et/ou d'anticorps dans différents types d'échantillons (sérum, plasma, urine, salive, milieux environnementaux…). Ils sont basés sur la reconnaissance spécifique entre un ou plusieurs anticorps et un antigène. BIOTEM offre des services haut de gamme avec engagement de résultats pour le développement à façon de tests ELISA et LFIA (tests rapides, Lateral Flow Immunoassay).
La société dispose également d'une plateforme entièrement équipée, intégrée et ajustable pour la production industrielle de kits.
Grâce à la certification ISO 13485:2016, les tests développés et produits par BIOTEM permettent la création des dossiers nécessaires pour la mise sur le marché européen de dispositifs médicaux de diagnostic in vitro (DMDIV) et dans tous types d'applications :
Santé humaine, santé animale, contrôle qualité industriel, agriculture, biosécurité, drogues, environnement, etc.
>> Découvrez toutes nos solutions pour le développement et la production d'immunoessais à façon
>> Communiqué de presse - BIOTEM : une nouvelle unité industrielle dédiée au développement et à la production d'immunoessais
---
En parallèle des services proposés, BIOTEM dispose d'une gamme de produits issue de ses propres travaux de R&D ainsi que de projets collaboratifs.
5-Methylcytosine (33D3)
5-Hydroxymethylcytosine
Nitrotyrosine
Toxoplasma gondii GRA 1
Toxoplasma gondii GRA 2
Toxoplasma gondii GRA 5

HTLV-I
NAMPT
S1PR1
Doxycycline
GAMME Disp&FLOW® (Test rapide pour la détection d'ingrédients ou de contaminants alimentaires)
Gluten
Ail
Soja
Céleri
Poisson
Crevette
Lait
Œuf (ovalbumine)
Œuf (ovotransferrine)
Moutarde
Arachide

Amande
Noisette
Noix de cajou
Noix de coco
Noix de macadamia
Noix du Brésil
Grenouille (muscle de)
Alcool
Sang humain
Porc transformé
Porc (sang / graisse)
GAMME Disp&FLOW® : Test rapide pour la détection de Doxycycline dans les urines
Suivi du traitement prophylactique antipaludique à la doxycycline du voyageur dans les zones d'endémie.
---
Your Partner in Immunotechnologies since 1980!
Trust us with your Antibody and Immunoassay Development and Production Projects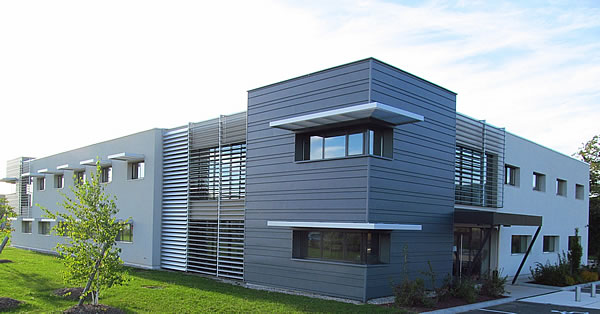 BIOTEM, a CRO / CMO specialized in immunotechnologies since 1980, offers high value-added solutions for the custom development / production of antibodies and immunoassays (ELISA & LFIA). The company supports its clients by offering them tailor-made solutions for their R&D, Diagnostic and Therapeutic (Discovery) projects.
Complying with ISO 9001:2015 / ISO 13485:2016 Quality Standards, the company has been the privileged partner of more than 400 prestigious industrial and academic laboratories worldwide (> 25 countries).
100% fee for service : BIOTEM does not claim any intellectual properties or any other rights on the developed tools.
42 YEARS
EXPERTISE

97%
SATISFACTION

RESULTS
COMMITMENT

QUALITY
ISO 9001 & ISO 13485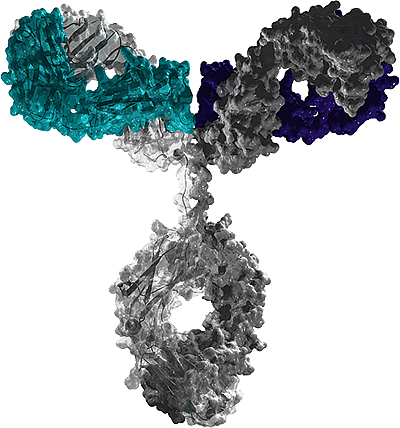 ANTIBODY DEVELOPEMENT & PRODUCTION (Hybridomae & Phage Display)
Listening to our clients is a central part of our services. For each project, our team explores with the client the challenges of the project and together we define the specifications.
- The target of interest : membrane protein, peptide, small molecule, post-translational modifications, etc.
- Applications : ELISA, WB, FACS, IF, IHC, IP, functional tests, diagnostic or therapeutic applications, etc.
- Specific features : Available material, specificity, deadlines, etc.
Taking into account these multiple parameters, BIOTEM will propose tailor-made strategies to meet the client's needs and guarantee the success of the project.
MURINE MONOCLONAL ANTIBODY DEVELOPMENT AND PRODUCTION
RABBIT MONOCLONAL ANTIBODY DEVELOPMENT AND PRODUCTION
ANTIBODY FOR IMMUNO-HISTOCHEMISTRY
POLYCLONAL ANTIBODY PRODUCTION
We also have teams dedicated to the development of antibodies for Therapeutic purposes (Discovery Phase), Antibody Engineering and the Production of Recombinant Antibodies according to the client's specifications. We offer a wide range of strategies adapted to the most challenging projects.
RECOMBINANT ANTIBODY DEVELOPMENT (lama and other species)
ULTIMATE HUMANIZATION® : THERAPEUTIC ANTIBODY PLATFORM FROM NON HUMAN PRIMATES
ANTIBODY HUMANIZATION BY CDR-GRAFTING
RECOMBINANT ANTIBODY PRODUCTION (Transient Transfection)
NEW SERVICES COMING SOON: SYNTHETIC LIBRARIES
Humanized VHH
Human scFv
>> Discover all our solutions for your antibody development and benefit from tailor-made expertise
IMMUNOASSAY DEVELOPMENT & MANUFACTURING (ELISA / LFIA RAPID TESTS)
Immunoassays allow the detection and quantification of various targets in different types of samples. They are based on the recognition between one or more antibodies and an antigen. BIOTEM proposes contracts with guaranteed results for the development and validation of ELISA and LFIA tests (rapid tests, Lateral Flow Immunoassay).
The company offers also a fully integrated, equipped and scalable manufacturing platform for the industrial production of kits. Thanks to the ISO 13485:2016 certification, the tests developed by BIOTEM can be used as in vitro diagnostic medical devices (IVD) and in all types of applications:
Human health, Animal health, Industrial quality control, Agriculture, Biosecurity, Drugs, Environment, etc.
>> Discover our solutions for immunoassay development and industrial production
>> Press Release: BIOTEM implements new industrial unit dedicated to development and production of immunoassays
---
In addition to the services offered, BIOTEM has a range of products resulting from its own R&D work as well as collaborative projects.
5-Methylcytosine (33D3)
5-Hydroxymethylcytosine
Nitrotyrosine
Toxoplasma gondii GRA 1
Toxoplasma gondii GRA 2
Toxoplasma gondii GRA 5

HTLV-I
NAMPT
S1PR1
Doxycycline
Disp&FLOW® (Rapid tests for the detection of food allergens)
Gluten
Garlic
Mustar
Soy
Coconut
Almond
Hazelnut
Fish
Milk
Egg
Shrimp

Pork (ready)
Pork (blood/fat)
Doxycycline
Celery
Frog
Cashew nut
Macadamia nut
Brazil Nut
Egg (ovotransferrine)
Alcohol
Human blood
Documents PDF en téléchargement
BIOTEM a choisi ses mots clés en lien avec son activité :

* acide nucléique - nucleic acid
* acide nucléique purification - nucleic acid purification
* acide nucléique purification (prestation) - nucleic acid purification (service)
* ADN de synthèse - synthetic DNA
* amplification génique - genic amplification
* amplification in situ - in situ amplification
* analyse acides aminés (prestation) - analysis amino acid (services)
* analyse cellulaire - cell analysis
* analyse chromatographique (prestation) - chromatography analysis (services)
* analyse de produits agricoles (prestation) - analysis of agricultural products (services)
* analyse des mycotoxines (prestation) - analysis of mycotoxins (services)
* analyse immuno-enzymatique - enzyme immuno assays
* analyse immuno-enzymatique (prestation) - enzyme immuno assays (services)
* analyse microbiologique - microbiological analysis
* analyse microbiologique (prestation) - microbiological analysis (services)
* analyse par chromatographie en phase liquide HPLC (prestation) - HPLC liquid phase chromatography analysis (services)
* analyse phytosanitaire (prestation) - phytosanitary analysis (services)
* analyse protéines - protein analysis
* analyse protéines (prestation) - protein analysis (services)
* analyse spectrométrie (prestation) - spectrometry analysis (services)
* anticorps - antibodies
* anticorps couplé - antibody coupled
* anticorps monoclonal à façon - monoclonal antibodie (service)
* anticorps polyclonal à façon - polyclonal antibodie (service)
* anticorps purifié - purified antibody
* anticorps recombinant - recombinant antibody
* anticorps secondaire anti espèce - antibodies secondary
* anticorps thérapeutique - therapeutic antibody
* ARN de synthèse - synthetic ARN
* banque ADN & ADNc - DNA & cDNA librarie
* biobanque - biobank
* biochromatographie - biochromatography
* bioprocédé - bioprocessing
* bioproduction - bioproduction
* clonage - cloning
* clonage produit PCR - PCR cloning
* collaboration R&D - R&D Collaboration
* construction de vecteurs - vector design
* contrôle isotype - isotype control
* contrôle qualité - quality control
* culture cellulaire (prestation) - cell culture (services)
* culture cellulaire sur bioréacteurs à fibres creuses - cell culture bioreactors
* décontamination mycoplasmes (prestation) - mycoplasm decontamination (services)
* détections de mycoplasmes ( prestation) - mycoplasm detection ( service)
* développement de lignée cellulaire (prestation) - cell line development (services)
* développement de méthodes - development of methods
* développement de test - development of test
* développement ELISA (prestation) - development of ELISA (services)
* développement LFIA (prestation) - development of LFIA (services)
* discovery (prestation) - discovery (services)
* dispositif médical de diagnostic in vitro - in vitro medical device
* DMDIV - IVDMD
* dosage de réactifs - reagent dosing
* dosage enzymatique - enzymatic assay
* drug discovery - drug discovery
* ELISA (kit) - ELISA (kit)
* ELISA (prestation) - ELISA (services)
* endotoxine élimination - endotoxin elimination
* endotoxine dosage LAL - endotoxin LAL detection test
* essai - assay
* expertise prestataire - valuation service
* expression de proteine - cell-free protein
* extraction ADN / ARN - DNA / RNA isolation
* extraction cellulaire - cell extraction
* fabrication sous contrat - Contract manufacturing
* fragmentation anticorps - antibodies fragmentation
* fusion ADN - DNA melting
* génie génétique - genetic engineering
* génomique - genomics
* génomique (prestation) - genomics (services)
* hybridation moléculaire (prestation) - molecular hybridation (services)
* hybridome - hybridoma
* IHC - IHC
* immunisation - immunization
* immuno - allergologie - immuno-allergology
* immuno - chimie - immuno-chemistry
* Immuno - cytochimie - Immuno - cytochemistry
* immuno - enzymatique environnement - immuno-enzymatic environment
* immuno - enzymologie - immuno-enzymology
* immuno - fluorescence - immuno-fluorescence
* immuno - hématologie - immuno-hematology
* immuno essais - immunoassay
* immuno-histochimie - immuno-histochemistry
* immuno-PCR - immuno-PCR
* immunoessai Multiplexe - multiplexed immunoassay
* immunologie - immunology
* ingénierie - engineering
* laboratoire indépendant - independant laboratory (service)
* laboratoire prestataires de service - service laboratorie
* Lateral Flow test rapide - Lateral flow rapid test
* ligature - ligation
* lignée transgénique - transgenic line
* lyophilisation à façon - liophilization services
* marquage anticorps - antibodies labeling
* mesure de la concentration de protéines - protein concentration
* miniprep - miniprep
* mise au point - development
* mort cellulaire - cell death
* PCR - PCR
* peptide - peptide
* phage display - phage display
* phénotypage - phenotyping
* plasmide - plasmid
* plasmide aide emballage - Helper & Packaging plasmid
* préparation échantillon - sample preparation
* préparation d ARN et d ADN - DNA RNA preparation
* prestation de service - service
* production d ADN à façon - DNA production (services)
* production de cellules - cell production
* production de cellules (prestation) - cell production (services)
* production de plasmide - DNA plasmid production
* profiling expression / analyse expression - gene expression profiling / analysis
* protéine caractérisation - protein caracterization
* protéine purification - protein purification
* protéine recombinante - recombinant protein
* protéomique - proteomics
* protein chip - protein chip
* puce à ADN / ARN - DNA chip
* purification - purification
* purification ADN - DNA purification
* purification anticorps - antibodies purification ( service)
* purification ARN - RNA purification
* purification de molécules à façon (prestation) - purification of molecules (services)
* purification de peptides - peptide purification
* purification de plasmides - DNA plasmid purification
* purification et analyse des protéines - protein purification and analysis
* purification PCR - PCR purification
* purification virus - virus purification
* quantification produit PCR - PCR prduct quantification
* recherche de mutations - gene mutation (research of)
* recherche et développement outsourcing (prestation) - Research and Development outsourcing (services)
* recherche médicale - medical research
* recherche polymorphismes - polymorphism (research of)
* recherche sous contrat (sciences et médecine) - contract research (sciences and medicine)
* rt-qPCR - rt-qPCR
* séquençage - sequencing
* séquençage ADN oligo (prestation) - DNA oligo sequencing (services)
* séquençage protéines peptides (prestation) - protein peptide sequencing (services)
* station ELISA - ELISA station
* synthèse ADN oligo (prestation) - DNA oligo synthesis (services)
* synthèse protéines peptides (prestation) - protein peptide synthesis (services)
* test de diagnostic - diagnostic test
* transfection - transfection
* transfection service - transfection service
* transfert de technologie - technology transfer
* trousse ELISA - ELISA kit
* vaccin - vaccine
* validation - validation
* vecteur de clonage / expression - cloning / expression vector
* western blotting (prestation) - western blotting (services)

Documents PDF en téléchargement


Contacts :
Du lundi au vendredi – 9h/17h
Pour des demandes générales ou administratives
+33 (0)4 76 65 10 91
Pour des demandes commerciales : Jonathan MAYALI, MSc. Responsable Commercial & Marketing
+33 (0)4 76 65 10 91

379 visites depuis 23 juin 2022