SARTORIUS UK LTD
Longmead Business Center
Blenheim Road
KT19 9 QQ EPSOM SURREY
ROYAUME UNI

The Sartorius Group is a leading international partner of biopharmaceutical research and the industry. With innovative laboratory instruments and consumables, the Group's Lab Products & Services Division concentrates on serving the needs of laboratories performing research and quality control at pharma and biopharma companies and those of academic research institutes. The Bioprocess Solutions Division with its broad product portfolio focusing on single-use solutions helps customers to manufacture biotech medications and vaccines safely and efficiently.
---
iQue® 21 CFR Part 11 Software Module
Next Level iQue® Productivity for Regulated Laboratories

---
iQue®3 Advanced Flow Cytometry Platform
The most advanced flow cytometry platform with a focus on speed from setup, to the acquisition, and analysis. To get you from samples to actionable results in record time.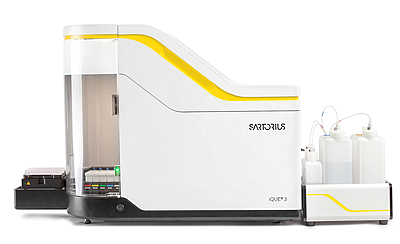 ---
iQue® Flow Cytometry Reagent Kits
Antibody Characterization, Immunoassays, Cell Health and Phenotype and Function.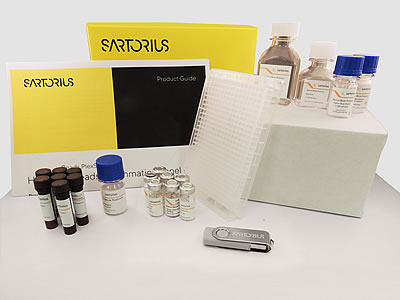 ---
iQue Forecyt® Software
Interactive Assay Development, Analysis, and Multiparameter Data Visualization.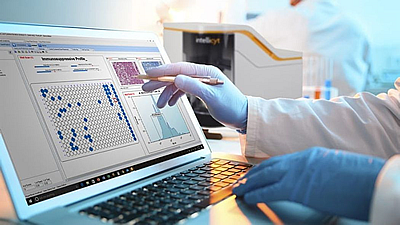 ---
Documents PDF en téléchargement
SARTORIUS UK LTD a choisi ses mots clés en lien avec son activité :

* analyse biologique - biological analysis
* analyse de cellules - cell analysis
* analyse quantitative cytométrie de flux - flow cytometry quantitative analysis
* analyse quantitative cytométrie de flux (prestation) - flow cytometry quantitative analysis (services)
* anticorps - antibodies
* anticorps couplé - antibody coupled
* anticorps monoclonal à façon - monoclonal antibodie (service)
* anticorps purifié - purified antibody
* automate pour microplaques - automatic system for microplates
* biotechnologie (appareil et réactif) - biotechnology (instrument and reagent)
* Cellule CAR-T - CAR-T cell
* centrale de surveillance et de mesure multi paramètre - multi-parameter monitoring and analysing system
* cytogénétique - cytogenetics
* cytométrie à balayage - laser scanning cytometry
* cytométrie de flux (appareil et réactif) - flow cytometry (instrument and reagent)
* développement d'anticorps - antibody development
* développement de vaccin - vaccine development
* drug discovery - drug discovery
* exosome - exosome
* formulation galénique - DRUG DELIVERY TECHNOLOGIES
* immuno - allergologie - immuno-allergology
* immuno - fluorescence - immuno-fluorescence
* Immuno cytochimie - Immuno cytochemistry
* immuno essais - immunoassay
* immunoessai Multiplexe - multiplexed immunoassay
* immunogénécité - immunogenicity
* immunogénicité évaluation in vitro - in vitro immunogenicity assessment
* kit de dosage - assay kit
* marquage anticorps - antibodies labeling
* optimisation d'anticorps - antibody optimisation
* regroupement d'épitope - epitop binning
* thérapie cellulaire - cell therapy
* trousse cytométrie de flux - flow cytometry test kit

368 visites depuis 01 janvier 2023