SGS MULTILAB
+33(0)2 35 07 91 40
www.sgsgroup.fr



TECHNOPOLE DU MADRILLET
65 RUE ETTORE BUGATTI - BP 90014
76801 SAINT ETIENNE DU ROUVRAY CEDEX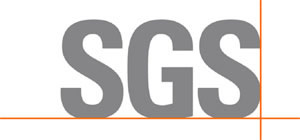 Activités :

Analyse - Recherche - Expertise - Contrôle Qualité - Certification export - Agriculture - Agro-alimentaire - Environnement - Chimie

Agréments - Accréditations - Reconnaissances :

Accrédité COFRAC sur plus de 20 programmes : domaine agro-alimentaire : GTA 25/60-61-80-81-82-118-119, GTA 21/99-1, GTA 26/99-2, 99-3, 99-4, 99-6 ; domaine environnemental : GTA 05, GTA 23, 134, 135, 156, HP ENV ; domaine de la chimie : 95, 108, 114, équipements électriques (HP CHIM), Biens de consommation (HP THC), ainsi que les portées flexibles. Portée d'accréditation disponible sur le site www.cofrac.fr sous le n°1-0281.
Agréé par le FOSFA (Federation of Oils Seeds and Fats Association).
Agréé par le GAFTA (Grain and Feed Trade Association).
Agréé par le Syndicat de Paris.
Agréé Ministère de l'économie et des finances Répression des fraudes.
Agréé par l'AFDIAG (Association Française Des Intolérants Au Gluten).
Habilité certification export.
Habilité par l'INAO pour le secteur agroalimentaire, les produits laitiers et analyses d'huiles d'olives.
Agréé Ministère de l'environnement
Agréé Ministère de la Santé (analyses des paramètres du contrôle sanitaire des eaux) - portée détaillée de l'agrément disponible sur demande.
Agréé pour la mesure de la radioactivité par l'ASN.
Agréé Crédit Impôt Recherche par la Direction de la Recherche et de l'Innovation.
Accrédité par le Sanepidandzor de Russie.
Accrédité par le MFDS (Korean Minister of Food and Drug Safety).
Reconnu Bonnes Pratiques de Laboratoire (BPL) par le GIPC.




Missions spécifiques :

- Conseil - Analyse & recherche appliquées
- Expertise pollution environnementale (hydrocarbures, pesticides, radioactivité, métaux lourds, solvants), écotoxicité, biodégradabilité
- Expertise contamination des produits agricoles, agro-alimentaires (pesticides, antibiotiques, mycotoxines, hormones, PCB, dioxines, métaux lourds, solvants résiduels, microbiologie, radioactivité)
- Expertises dysfonctionnement de process, corrosion, interaction contenu/contenant
- Analyse nutritionnelle des aliments
- Etudes BPL
- Expertise REACH : détermination des propriétés intrinsèques physico-chimiques, toxicologiques et écotoxicologiques, mesures de substances préoccupantes pour la santé et l'écosystème suivant les guidelines de l'OCDE.
SGS MULTILAB a choisi ses mots clés en lien avec son activité :

* absorption atomique - atomic absorption
* accréditation - accreditation
* activité de l'eau (prestation) - water activity (service)
* alcaloides - alcaloids
* allergène - allergern (detection)
* analyse acide aminé - amino acid analysis
* analyse acides aminés (prestation) - analysis amino acid (services)
* analyse air - air analysis
* analyse air (prestation) - air analysis (services)
* analyse aliments - food analysis
* analyse aliments (prestation) - food analysis (services)
* analyse antigels (prestation) - antifreeze analysis (services)
* analyse azote - nitrogen analysis
* analyse azote (prestation) - nitrogen analysis (services)
* analyse élémentaire - elemental analysis
* analyse élémentaire (prestation) - elemental analysis (services)
* analyse chimique (prestation) - chemical analysis (services)
* analyse chromatographique (prestation) - chromatography analysis (services)
* analyse CO2 - carbon dioxyde analysis
* analyse CO2 (prestation) - carbon dioxyde analysis (services)
* analyse COFRAC (prestation) - analysis according to COFRAC standards (services)
* analyse composition (prestation) - composition analysis (services)
* analyse cosmétique (prestation) - cosmetic analysis (services)
* analyse couleur - color analysis
* analyse couleur (prestation) - color analysis (services)
* analyse d'antigels (prestation) - antifreeze analysis (services)
* analyse d'essence (prestation) - analysis of petrol (service)
* analyse d'hydrocarbures (prestation) - analysis of oil products (services)
* analyse de boues (prestation) - sludge analysis (services)
* analyse de corps gras (prestation) - fat analysis (services)
* analyse de déchets (prestation) - waste analysis (services)
* analyse de graisses (prestation) - grease analysis (services)
* analyse de l'eau - water analysis
* analyse de l'eau (prestation) - water analysis (services)
* analyse de liquide de frein (prestation) - break fluid analysis (services)
* analyse de liquides de refroidissement (prestation) - engine coolants analysis (services)
* analyse de lubrifiants (prestation) - lubricants analysis (services)
* analyse de matériaux (prestation) - analysis of materials (services)
* analyse de mercure (prestation) - mercury analysis (services)
* analyse de phosphate - phosphate analysis
* analyse de phosphate (prestation) - phosphate analysis (services)
* analyse de produits agricoles (prestation) - analysis of agricultural products (services)
* analyse de produits chimiques (prestation) - analysis of chemicals (services)
* analyse de radioactivité (prestation) - radioactivity analysis (services)
* analyse de risque (prestation) - risk evaluation (services)
* analyse de surface - analysis of material surface
* analyse de surface (prestation) - analysis of material surface (services)
* analyse de trace - analysis of trace element
* analyse de trace (prestation) - analysis of trace element (service)
* analyse des fongicides - analysis of fungicides
* analyse des fongicides (prestation) - analysis of fungicides (services)
* analyse des matériaux (prestation) - analysis of materials (services)
* analyse des mycotoxines (prestation) - analysis of mycotoxins (services)
* analyse des nitrates - analysis of nitrates
* analyse des nitrates (prestation) - analysis of nitrates (services)
* analyse des pesticides - analysis of pesticides
* analyse des pesticides (prestation) - analysis of pesticides (services)
* analyse des sols - analysis of soils
* analyse des sols (prestation) - analysis of soils (services)
* analyse du lait - milk analysis
* analyse en ligne - continuous analysis
* analyse en ligne (prestation) - continuous analysis (services)
* analyse environnement (prestation) - environmental analysis (services)
* analyse extrait plante (prestation) - analysis of plant product (service)
* analyse gaz - gas analysis
* analyse gaz (prestation) - gas analysis (services)
* analyse graisses - grease analysis
* analyse graisses (prestation) - grease analysis (services)
* analyse herbicides - analysis of herbicides
* analyse herbicides (prestation) - analysis of herbicides (services)
* analyse immuno-enzymatique - enzyme immuno assays
* analyse immuno-enzymatique (prestation) - enzyme immuno assays (services)
* analyse industrielle - industrial analysis
* analyse industrielle (prestation) - industrial analysis (services)
* analyse métaux - analysis of metals
* analyse métaux (prestation) - analysis of metals (services)
* analyse microbiologique - microbiological analysis
* analyse microbiologique (prestation) - microbiological analysis (services)
* analyse minérale (prestation) - analysis of minerals (services)
* analyse oenologique (prestation) - analysis of oenological products (services)
* analyse organique (prestation) - organic analysis (services)
* analyse par chromatographie en phase gazeuse CPG (prestation) - CPG gas chromatography analysis (services)
* analyse par chromatographie en phase liquide HPLC (prestation) - HPLC liquid phase chromatography analysis (services)
* analyse par photométrie de flamme (prestation) - analytical flame photometry (services)
* analyse par spectrométrie d'absorption atomique (prestation) - analytical atomic absorption spectrometry (services)
* analyse par spectrométrie d'émission atomique (prestation) - analytical emission spectrometry (services)
* analyse physico chimique - physical and chemical analysis
* analyse physico chimique (prestation) - physical and chemical analysis (services)
* analyse physico chimique de l'eau - physical and chemical analysis of water
* analyse physico chimique de l'eau (prestation) - physical and chemical analysis of water (services)
* analyse phytosanitaire prestation - phytosanitary analysis (services)
* analyse pKa(s) et LogP - pKa and LogP measurements
* analyse protéines - protein analysis
* analyse protéines (prestation) - protein analysis (services)
* analyse selon la pharmacopée (prestation) - analysis according to european pharmacopeia (services)
* analyse spectrométrie (prestation) - spectrometry analysis (services)
* analyse spectrophotométrie (prestation) - spectrophotometry analysis (services)
* analyse spectropolarimétrie (prestation) - spectropolarimetry analysis (services)
* analyse thermique (prestation) - thermal analysis (services)
* analyse toxicité (prestation) - toxicity analysis (services)
* analyse ultra trace (prestation) - ultra trace analysis (services)
* analyse viscosimétrie (prestation) - viscosimetry analysis (services)
* analyse volumétrie (prestation) - volumetry analysis (services)
* analyses pétrolières - analysis of petrol products
* audit de laboratoire - laboratory audit service
* étude BPL - GLP study
* étude de stabilité - stability testing
* étude de vitesse de dissolution - dissolution testing
* C.O.T. - T.O.C.
* calibration standards - calibration standards
* calorimétrie adiabatique de réaction - adiabatic reaction calorimetry
* certificat d'innocuité (prestation) - certificate of harmlessness (services)
* certification - validation - certification validation
* certification des éléments de laboratoire (prestation) - certification of laboratory equipments (services)
* certification export (prestation) - certification export (services)
* chambre climatique - climatic chamber
* chromatographie capillaire CPG - capillary chromatography CPG
* chromatographie détecteur DAD - chromatography detector DAD
* chromatographie en phase gazeuse inverse - inverse gas chromatography
* chromatographie en phase reverse - reversed-phase chromatography
* chromatographie FID/FPD - FID/FPD chromatography
* chromatographie par perméation de gel en phase organique GPC - organic phase gel permeation chromatography GPC
* chromatographie préparative - preparative chromatography
* chromatographie SFC analytique - SFC analytic chromatography
* chromatographie SFC préparative - SFC preparative chromatography
* chromatographie traitement de l échantillon - chromatography sample preparation
* CO2 (analyse) - carbon dioxyde analysis
* colorant - colorant
* communication scientifique (prestation) - scientific communication (services)
* conduite de projets - project control
* conseil qualité - quality consulting
* contrôle microbiologique (prestation) - microbiological control (services)
* contrôle microbiologique de l air (prestation) - microbiological air control (services)
* contrôle microbiologique de liquides (prestation) - microbiological control of liquids (services)
* contrôle particules de l air - control of air particles
* contrôle qualité - quality control
* couplage LC, MS - LC, MS system
* CPG méthylation - CPC methylation
* CPG rapide - fast GC
* crème de protection - barrier cream
* crème de soins - Creme of care
* développement de méthodes - development of methods
* dosage des antibiotiques par diffusion - diffusion assay of antibiotics
* dosage des antibiotiques par turbidimétrie - turbidimetric assay of antibiotics
* eau (analyse) - water (analysis)
* ELISA (prestation) - ELISA (services)
* essai antibiotique - antibiotic assay
* expertise prestataire - valuation service
* formation à l audit qualité interne - quality audit training
* formation en chimie - chemistry (training)
* formation en technique analytique - analytical technic (training)
* génomique (prestation) - genomics (services)
* Karl Fischer dosage - Karl Fischer titration
* Kjeldahl dosage - Kjeldahl titration method
* laboratoire prestataires de service - service laboratorie
* micro-onde - micro-wave
* microanalyse - microanalysis
* microscope - microscope
* minéralisation - mineralisation
* mycotoxine ( recherche) - mycotoxin ( detection)
* pétrole (essais) - petrol (tests)
* peinture (essais) - paint (test)
* point d éclair - flash point
* point de fusion - melting point
* point de trouble - cloud point
* polarimètre - polarimeter
* potentiomètre - potentiometer
* protéine caractérisation - protein caracterization
* radioactivité (détecteur) - radioactivity (detection system)
* réfractomètre - refractometer
* spectrométrie UV/visible - UV/Visible spectrophotometry
* thermomètre étalonnage - thermometer calibration
* titrimétrie - titrimetry
* viscosimètre - viscosimeter
* volumétrie - volumetry

Historique des articles présentés dans la Gazette du LABORATOIRE
| | | |
| --- | --- | --- |
| MAI 2018 | SGS France, site de Rouen – Saint Etienne du Rouvray Le laboratoire du futur ! Un nouveau paradigme associant à l'expertise des hommes, intelligence artificielle, robots logiciels et cybermanagement... | |
| MAI 2015 | SGS MULTILAB, l'innovation au rendez-vous ! Une organisation optimisée selon un mode collaboratif autour d'une nouvelle extension et de plusieurs recrutements | |
| NOVEMBRE 2013 | Le laboratoire SGS MULTILAB accueille le lancement régional de la Fête de la Science sous le thème de l'infiniment grand à l'infiniment petit | |
| MARS 2013 | SGS Multilab Rouen L'expertise et toutes les technologies pour répondre au nouveau règlement concernant les spécifications des additifs alimentaires autorisés | |
| FEVRIER 2013 | Le nouveau règlement relatif aux spécifications des additifs alimentaires autorisés | |
| MAI 2012 | «SGS Multilab au coeur de nouveaux projets» | |
| AVRIL 2012 | A vos agendas ! Rouen – Saint Etienne du Rouvray, le 7 juin 2012 : Séminaire SGS Multilab : « La valeur ajoutée de l'analyse dans la filière chimie » | |
| SEPTEMBRE 2011 | Gros plan sur l'unité « Radioactivité » du laboratoire SGS Multilab Rouen Centre d'expertise mondial pour le groupe SGS ! | |
| SEPTEMBRE 2011 | A vos agendas ! Rouen – Saint Etienne du Rouvray : le 15 septembre 2011 - Séminaire agro-alimentaire « Valorisation de vos produits par l'analyse » | |
| AVRIL 2010 | Un colloque unique en France sur la traçabilité | |
Contacts :
Florence Nédélec - Yvon Gervaise
tél: 02.35.07.91.40 - fax: 02.35.07.91.92

3850 visites depuis 23 juillet 2019